Testimonials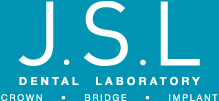 £
First Floor 6, Princes Buildings, George Street, Bath BA1 2ED
01225 471061
J.S.L Dental Laboratory

I have been working with Julian at JSL Dental Lab for several years and during that time I have been impressed with his desire to consistently apply himself to delivering a high quality product and very personal service. As someone who does a lot of implant and cosmetic work it is crucially important that I work with a technician that I can fully trust and more importantly is willing to take constructive feedback so that together we can produce the best possible results and this is what Julian has always done over the years that I have worked with him. In my view most technicians should be able to deliver an accurate level of technical excellence if they are doing a job well, however it is not every technician that is able to deliver the natural aesthetics consistently as this requires a degree of artistic flair which you either have or you don't. It is a testimony to Julian's skill that not only is the technical side of the highest standard but it was his work that contributed to us being shortlisted for the 2010 Smile Awards in single implant tooth category. I have no hesitation in recommending JSL Dental Laboratory and Julian for all crown and bridgework including implant related work however simple or complex.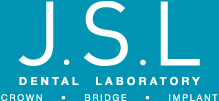 £
First Floor 6, Princes Buildings, George Street, Bath BA1 2ED
01225 471061
J.S.L Dental Laboratory

I have been working with your lab for quite some time now, and I would like to say that I am so very pleased with all the work we have achieved together. The standards of high end dentistry are constantly evolving and I feel that you are listening to my demands, and as a result my patients are thrilled with the results and so am I. I am looking forward to a long collaboration between us, and I am so happy to have found a lab like yours.

O - Highcliffe, Bournemouth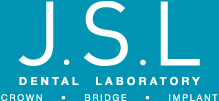 £
First Floor 6, Princes Buildings, George Street, Bath BA1 2ED
01225 471061
J.S.L Dental Laboratory

The Team at JSL Dental Laboratory are fantastic. From their attention to detail to their great customer service you can't go far wrong. I had sampled many labs in the past and was generally disappointed but Julian and his team are so refreshingly different. The service is so personal and they really care and exceed patient expectations. They are a very modern forward thinking lab that aims to keep on top of new advances in clinical dentistry and new technical options. I have used them exclusively for over 4 years and plan to stay with this tried and tested team. Thank you for your continued highly aesthetic work, Well done!

C - Highcliffe, Bournemouth